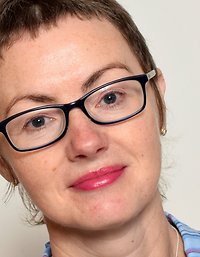 Career Services

Welcome to my website. My aim is to be helpful in supporting whatever service you need, while my approach is best described as relational, collaborative, exploratory and intuitive.

I offer the services listed below based on my background in HR Management and Careers Consulting, and qualifications in Career Management (MSc) and Counselling (Diploma in Humanistic & Integrative Psychotherapy).

Career Guidance - Mid Career
Career Guidance - Graduates and Early Years
CV Writing
Interview Coaching

Appointments are available in person from my office in Cork City centre and online via the Zoom platform.

I also work as a psychotherapist.
CV Writing Service
I offer a high quality professional CV Writing service tailored to the needs of individuals at all career stages, whether you are beginning your career, changing jobs, changing field of work, returning to work, been in consistent employment, self employment or intermittent work. Here are my iindicative fees:

Professionals & Managers, Experienced Operatives & Trades €150 - €200
Trades, Operatives, Undergraduates, Graduates - €130

My fee for the work will be assessed on a case by case basis and I will quote accordingly.

My goal is to provide a CV that tells the story of your career, highlighting the themes of your experience, whether you have been in consistently similar work or if you have done a range of what appear to be unrelated jobs.

I will illustrate your experience with relatable statements of on-the-job action, in order to clearly demonstrate the transferability of your abilities, competencies, experience, expertise, attitudes and skills.

How does it work?

Email or telephone with your enquiry
I will respond requesting a copy of your CV
If this is your first CV I will send a form to gather initial data
When I have your draft CV/data I will provide a quote
I will set up a CV Writing Consultation in person or via the Zoom Platform
We will meet to enable me to gather and clarify details and get a sense of your character
You will have your CV sent by email in a format that can be easily updated

Read my CV Writing page if you wish to get a sense of my CV writing style.






Career Guidance - Graduate & Early Years
Typically, the graduates I meet have chosen a general degree rather than an occupation specific degree. Whatever you have chosen it was a good decision, even if you don't feel trained for anything in particular. Would any of the following statement fit?


you possess a general skillset
feel unclear and unsure about what to apply for and where to apply
confused and fearful of being left behind
diminishing confidence about your abilities, what to do and where to go

A consultation offers understanding and a space for new or recent graduates to talk through options after leaving college. Whatever your concern is at this stage of your career this is a safe space to explore and consider the next steps to help you made a decision.

When working with graduates I see my role as one where I value the breath of your skillset, build confidence and offer realistic guidance and expectations on what is important about starting out in your career. I will utilise my skills in coaching, consulting and counselling to support you in a safe environment and offer what insight I have based on my experience without telling you what to do.







Career Guidance - Mid Career
Career guidance is traditionally associated with providing information about courses and jobs, a model of guidance many of us experienced in school. However, as we mature and gain more work and life experience, we have different career support needs.

I use the term career guidance loosely, for me career guidance is an umbrella term that incorporates the skills of coaching, consulting and counselling. It is a more collaborative, exploratory and relational approach that fits mid-career, mature adult needs better.

A consultation offers a space to talk through what is going on in your career, a problem you are experiencing or an idea you want to explore.


a difficult experience or relationship
a situation that has ended badly
feelings of confusion
burnout
lack of clarity, motivation or direction


Alternatively, it could be a space to approach an important decision, prepare for an important conversation, reflect on your career or consider your future and what is important to you.

My role is to utilise my skills in coaching, consulting and counselling to provide support and address questions in a safe environment while offering what insight I have based on my experience.

Interview Coaching
Focused interview preparation with one to one coaching and training is particularly useful if you are feeling a bit rusty, time limited or in need of some objective input, tips, practice and techniques.

As an interview coach my job is to help you tease out the information – evidence – that would help you demonstrate your abilities in response to competency based interview questions and present your answers in a clear, relevant and engaging way.

How does it work?

You send me a copy of the job description in advance
We will arrange a one hour coaching session
We explore the meaning of competencies, tease out examples, use STAR technique and feedback

Read my Interview Coaching Page if you wish to get a sense of my what's involved.

I will provide guidance notes on how to prepare for and answer standard competency based interview questions. Return to top of page.






Contact
I work with people from all walks of life and occupations to produce effective CVs and prepare for interview. Please contact me in confidence to discuss your needs in relation to Interview Coaching, and CV Writing. Return to top of page.